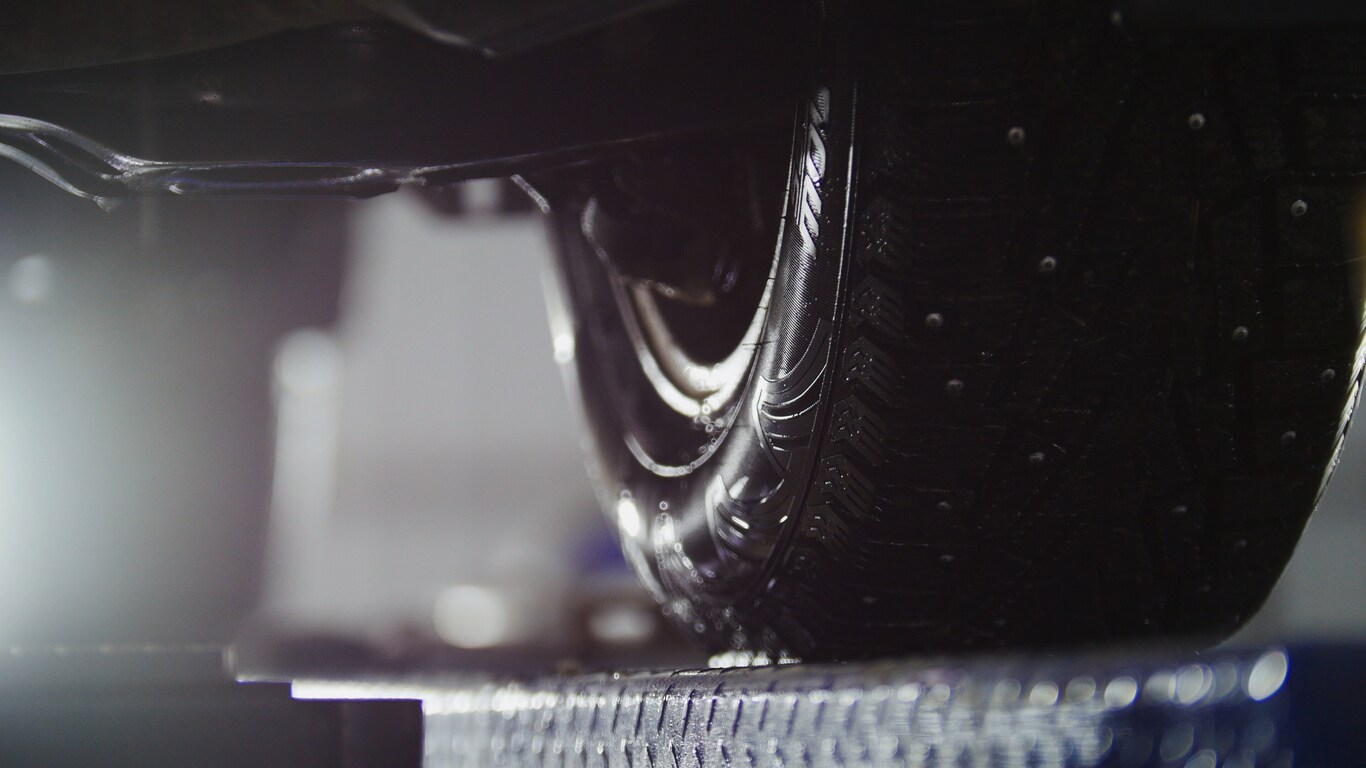 Tire Alignment Service in Lynchburg, VA
Most people aren't quite sure what tire alignment service actually is, which explains why it's so often overlooked by drivers who are otherwise meticulous about maintaining their cars. But it's an important service, so it's a good idea to learn what it is and how to tell if your vehicle needs it.
On your everyday travels on the roads in and around Lynchburg, Bedford, and Timberlake, you'll inevitably encounter the occasional pothole, speed bump, or generally rough terrain. All that jarring can nudge your vehicle's suspension system out of proper alignment - which can put excess stress on your tires and lead to other problems as well.
The good news is that tire alignment is a relatively simple service that can be done quickly and for a low price at Volvo Cars of Lynchburg's top-quality service center. Our auto service technicians are skilled at working on all types of vehicles from all different manufacturers and will be able to take care of your tire alignment and get you back to your busy day in no time at all!
How Do You Know If Your Car Needs Alignment Service?
As with any potential automotive problem, you should err on the side of caution if you suspect something might be wrong. A quick inspection by a service professional can let you know if there is an issue that needs to be addressed - and if you get the all-clear from Volvo Cars of Lynchburg, you can rest easy knowing that your car is in good shape.
There are a couple of signs and symptoms you can check for if you believe your vehicle might need tire alignment service. The first and most readily noticeable is if your car pulls to the left or the right when you're driving straight down the road. If it is, take a closer look at your tires. A misaligned suspension can cause uneven tread wear, which should be pretty easy to spot.
If you put off tire alignment service, you could compound the problem and put too much strain on your tires. Get this quick and easy service done now and avoid the potential for bigger problems down the line.
Why Schedule Tire Alignment Service at Volvo Cars of Lynchburg?
Our service center has the highest standards for quality, so you can trust that the work we do on your car will be done right every time. That goes for everything from tire alignment to brake repair to engine work. And the best part of all? We have low service prices every day, and we also offer an array of valuable service specials that can help you save even more on the services your car needs most.
Schedule service today and trust us to get your vehicle back on track. One visit to our service center and you'll wonder why simple auto maintenance was ever something that you dreaded.