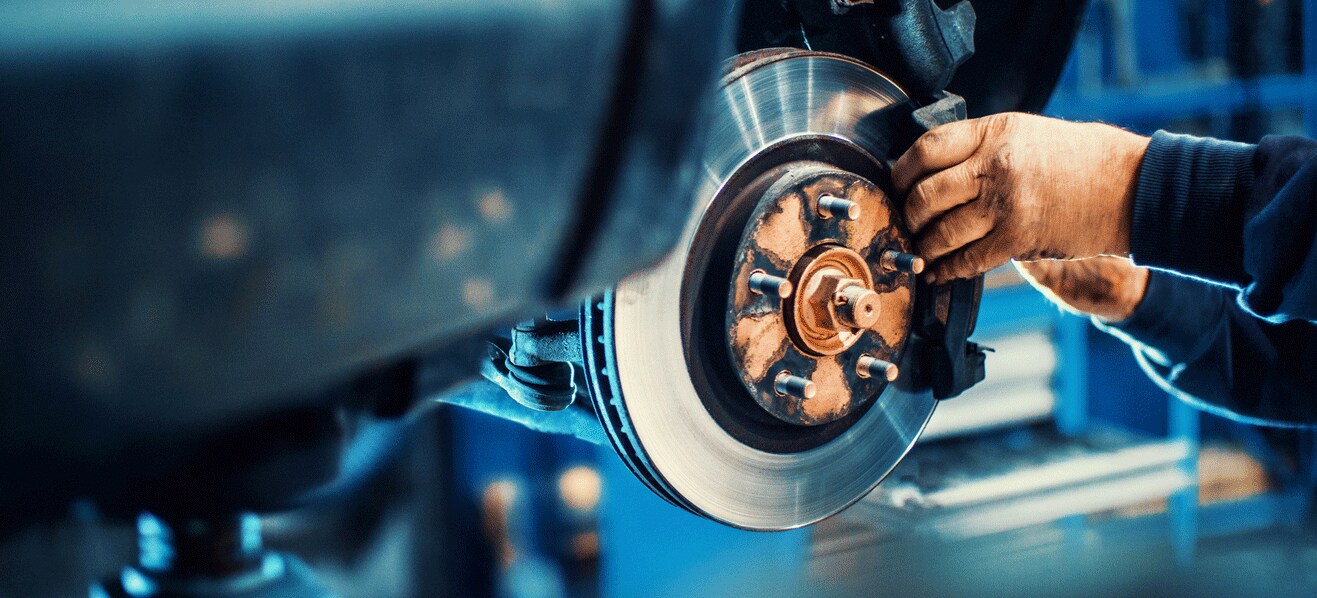 Brake Service & Repair Shop in Lynchburg, VA
It's one of those things you don't think about until you have to, but your brakes are one of the most important safety features in your car. Much like changing your oil and keeping your tires rotated, servicing your brakes is one of the most important things you can do to keep your car running healthy.
Don't trust the health of your car to any road-side auto shop, turn to the professional technicians at Volvo Cars of Lynchburg. We'll perform a no-obligation inspection on your braking system and let you know if any service or replacement is needed.
If your brakes are in need of service, schedule an appointment online at Volvo Cars of Lynchburg, located at 2643 Lakeside Drive, Lynchburg, VA 24501.
Signs That You May Be in Need of Brake Service
There are a few signs that you can look for in order to determine if it might be time for brake service or an inspection at Volvo Cars of Lynchburg. The most common symptom is if your vehicle shudders when you apply the brakes while driving on the roads in and around Lynchburg and Bedford, VA. Another sign to be on the lookout for is weak brakes. This means that you have to press the brake pedal very hard or all the way down to the floor to achieve the desired stopping power.
If your car is experiencing any of these symptoms, schedule an appointment today with Volvo Cars of Lynchburg.
Brake Service Specials at Volvo Cars of Lynchburg
Most likely, you won't need an entire brake replacement when your breaks start to wear down. It's usually parts or components of the system that wear down and need replacement. Either way, you can rely on the technician's Volvo Cars of Lynchburg to provide you with quick and affordable service. Before you schedule an appointment, take a look at our service discounts on this and other maintenance items related to your vehicle
Check out all our service specials online. Then, schedule a visit for brake service or any other maintenance item today at Volvo Cars of Lynchburg.