The Volvo S60: Affordable Luxury for Virgina's Drivers
If you're in the market for an entry-level sedan that has all the bells and whistles that come with a luxury model, you would do well to consider the Volvo S60. This capable and well-equipped luxury small sedan is, along with the larger Volvo S90, a sedan that drivers in and around Monroe, Concord, and Rustburg would be proud to own.
Standing out among other small sedans on the road for its Volvo-standard clean design and long list of high-level standard equipment, the S60 promises a smooth and comfortable ride, spacious seating, and safety features galore.
Another perk to the small sedan is its fuel economy, which allows you to drive for longer stretches with fewer visits to the fuel pump-and that translates to big savings over the years.
Volvo is renowned for its commitment to quality and reliability, and the S60 is no exception. For Virginia drivers looking to save money on a vehicle without sacrificing the peace of mind that comes with a highly reputable brand, the S60 may be the perfect choice for you.
Test that theory by stopping by Berglund Volvo Cars of Lynchburg and taking one for a test drive. This firsthand experience is the best way to get to know any vehicle and determine if it's the one for you or if you need to keep looking. And if that's the case, you're in luck-our inventory spans a range of new and quality pre-owned vehicles, and our sales associates are highly skilled at helping you find exactly what you're looking for.
Even better? They'll put Berglund Volvo's special offers and incentives to work for you, ensuring that whether you're buying or leasing, you will end up with a deal that will thrill you as much as your new vehicle does.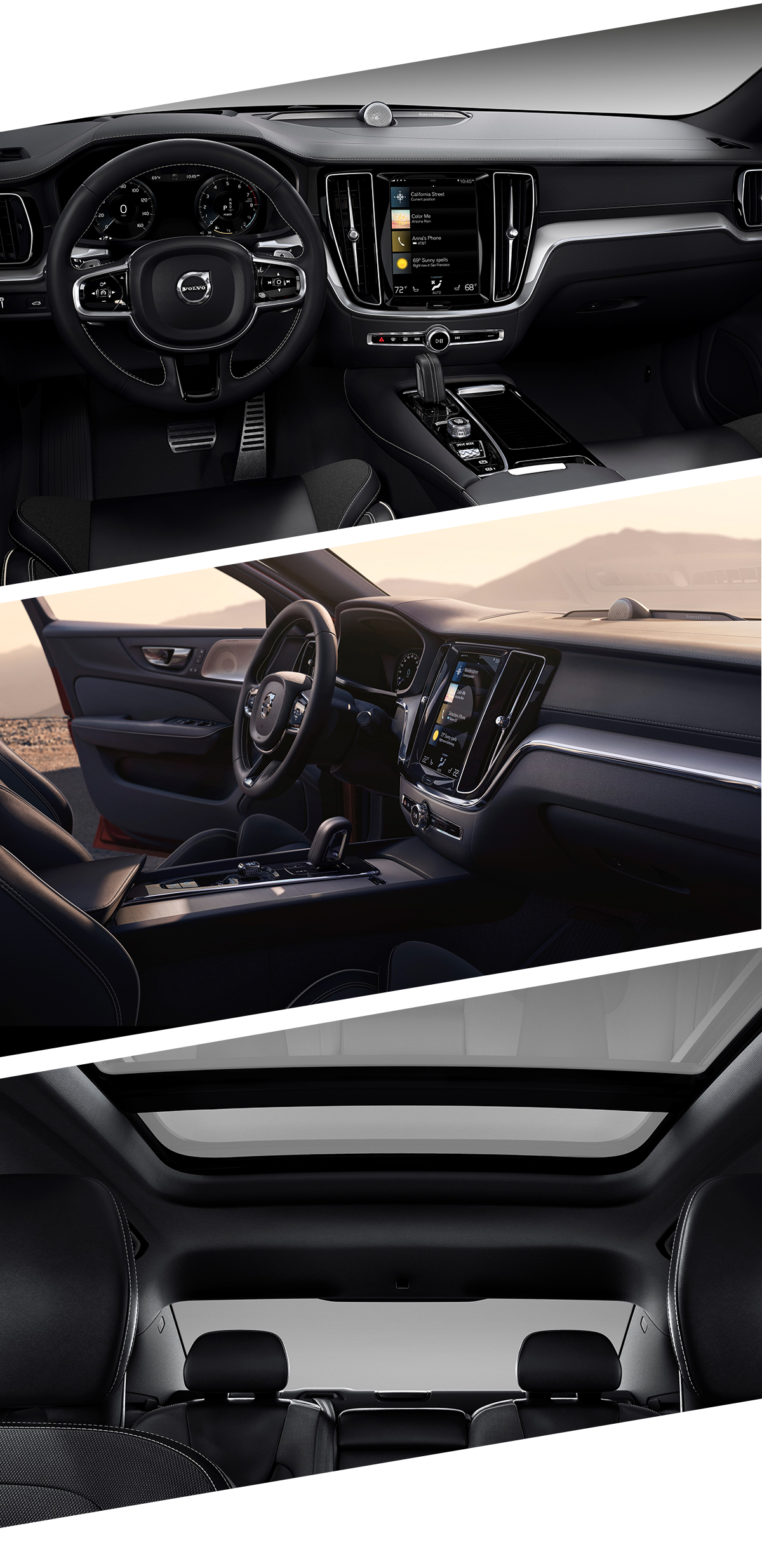 Learn About The 2021 Volvo S60
The 2021 Volvo S60 proves that even small changes can make a large impact, as the only change for this model year is the addition of a 12.3 digital instrument cluster as a standard feature across all models. This screen makes it simple to see your most vital information while you're driving without any mental calculations of speed or power. The 2021 S60 continues to impress Lynchburg, VA drivers with its handsome, upscale cabin, exciting powertrains, and palatial passenger seating accommodations.
The Volvo S60 through the Years
Debuting in 2001 as a replacement for Volvo's now-discontinued S70, the S60 was a modernized and exciting addition to the Volvo lineup. Changes in 2002 added emergency brake assistance, traction control, and an emergency trunk release handle as standard features. The next few years brought additions and changes to trim levels as well as optional features, while 2005 ushered in a new front fascia, headlamps, grille, and bumper to update the aesthetic of the S60.
Driver-assistance features such as a tire pressure monitoring system, stability control, and abundant additions to the list of standard equipment came next, with a brand-new design being unveiled in 2010.
Continuing to evolve and improve with each new model year, the Volvo S60 ensures that at least one thing remains the same: Its commitment to bringing quality, safety, desirable features, and affordability together in a compact package has never wavered.
Ready to Buy or Lease?
Berglund Volvo Cars of Lynchburg

Is Here for You.

Our team of sales associates is committed to making you happy-and we can't think of many better ways to do that than by getting you the car you want at the price you need. We will listen carefully to your concerns and point you toward special offers and incentives that can make the Volvo you've always wanted slot perfectly into your budget.

Whether you're just starting to browse your options or you've already got your heart set on a certain model, we're here to help you have a rewarding car-shopping experience from start to finish. That applies no matter if you're buying or leasing, or whether you're interested in a brand-new vehicle or a pre-owned one. So come see us today at 2643 Lakeside Drive in Lynchburg, and let's get started together!